Competition entry is now closed. Watch this space for the short list!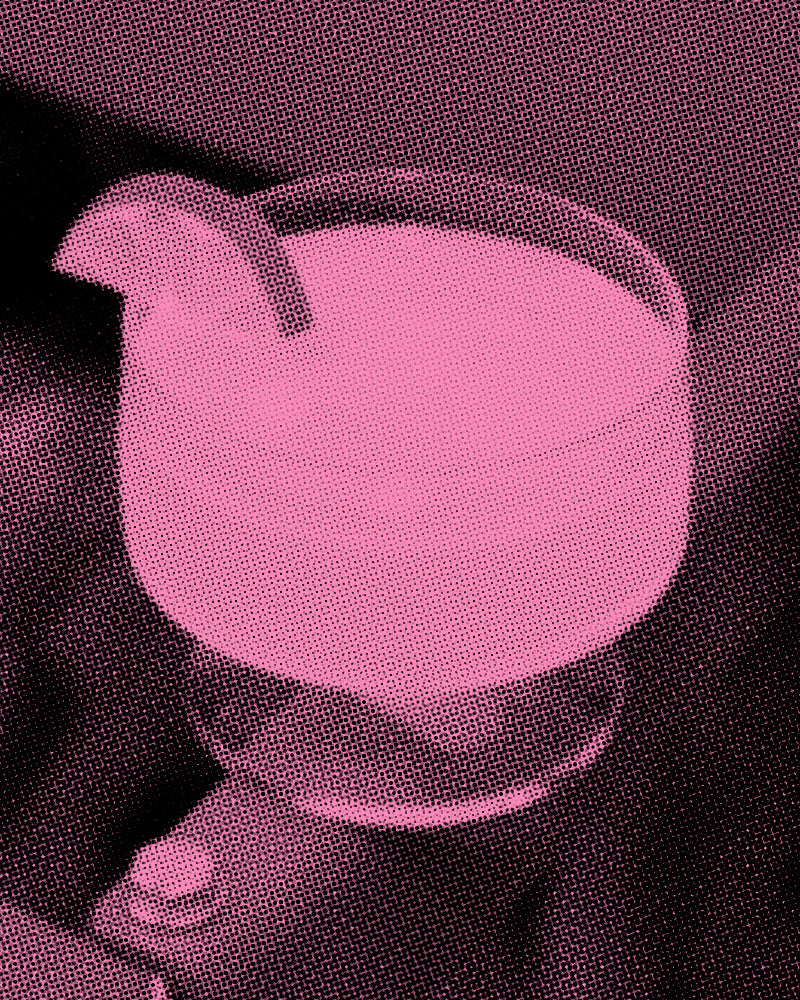 Symphonic hits Boston
We don't need to tell you about the exceptional standard of drinks the city's bars put out night after night. It only felt natural we would kick off this Uncategorized competition in The City of Champions.
Before you get too excited, let us cover the basics and timeline for the festivities.
When: Monday, October 2nd - 12-5pm
Where: The Lexington, 100 N First St Fl 2, Cambridge, MA 02141
Entries must be submitted by Tuesday, September 12th
Top 6 will be announced on Tuesday, September 19th
You'd better read this before you apply
The Facts are The Facts

Symphonic is set to become Empirical's first-ever cocktail competition, placing our truly uncategorized Symphony 6 spirit in the hands of bartenders around the country to showcase what they can do with no holds barred competition, and some music they vibe with.

As always with Empirical, the devil is in the detail but don't worry, no one needs to be building their own vacuum still for this.

Every entrant needs to create a Symphony 6 cocktail (at least 1.5oz of such in there) with any other products from the Empirical collection, past and present, welcome to join the mix.

Other booze products are welcome but use less yeah?

When it comes to presentation, there are only three rules

You have 6 minutes on stage to do what you want with your creation
You need to make 4 serves of your cocktail in this time
There must be some nod, reference, signal or other such connect to a piece of music

You can talk for all 6 mins and just chat about the drink and music. Or you can hit us with your best jazzercise routine to Janet and say nothing. 

The uncategorized freedom to present your cocktail, your way, is totally up to you.
The Rules are The Rules

You don't have to be a bartender to enter - if you work with, love and like to play around with flavor, you're welcome to enter!

Your serve must be a beverage served in a single vessel. Sidecars/mini carafes, etc. are permitted.

You cannot alter the base spirit. No infusion, re-distillation, or other manipulation that would change the flavors of the spirit.  

Your drink must have 1.5oz total of Empirical Symphony 6 to qualify.

All other brands, spirits & liquors are permitted 

You can use as many ingredients as you like - HOWEVER - the top of every scorecard has the question "Does this drink taste good?". If the judge answers no, you will score zero points from that judge. Bad drink = instant disqualification.

Milk punches, force carbonated & batched drinks are allowed - HOWEVER - if you present a pre-batched serve in any capacity, you must speak for a minimum 6 minutes and extra of all homemade ingredients must be brought out for judges to taste on their own as well.

You must be behind the bar presenting for 6 minutes.
The judges must be able to try each of the bitters, syrup & citrus separately.

You will have 2 minutes to set up & 6 minutes to present. During these minutes, you must make 4 serves of your cocktail because 

The prize will involve working a shift serving your drinks so it must be suitable for bar service.
We need to make sure that your vessel is something functional.
Bartending competitions should involve actual bartending.

Racism, homophobia, and cruel statements/actions are prohibited and will result in immediate disqualification. Flavor and glassware have no gender. Sex work is real work and not to be made fun of or trivialized. Respect everyone's pronouns and the general right to live their life freely. Just be a good human yeah?
The Prize

There's got to be a prize. obvi. And it's a Winner Takes It All kind of competition.

If you're that person, you will be brought down to NYC all expenses paid to take part in a very special Empirical event in November. And the cherry on top of the cake, you'll be invited back as the judge of honor for Symphonic Boston 2024.

Get in gear!
Score Card

Does this drink taste good?

Yes = 1pt

No = Disqualified

1 = Just bad. Flavor is lacking, unclear and/or unenjoyable.

5 = Passable. It's there and I'm not against it, but something is clearly missing / not right.

10 = Hell yeah. Flavor is identifiable, loaded with deliciousness and/or something I want to bathe in.

1 = Womp womp. No attempt was made or spectacularly failed to execute.

5 = You tried! Maybe it misfired and was overly complicated, but the effort has value.

9 = Nerd alert. Boundaries pushed and/or the game has been changed.

Drink Presentation -    /8

1 = Bad. This is an ugly drink and it makes me sad.

4 = Passable. It's all there but hardly 'gram worthy.

8 = Hell yeah. I'm eating with my eyes and loving it.

Working Cleanliness -   /8

1 = Welp. Nothing went in the glass, your station is trashed and the judges got an unwelcome shower.

4 = Acceptable. You're no surgeon but the bar back won't hate you either.

8 = Squeaky. Neat as a pin and not a drop out of place. 

Keeping Shit Weird -   /5

1 = Nothing to see here, just a bartender and their drink (not that there's anything wrong with that).

5 = It was weird, special and wonderfully leftfield - into it.

Overall Presentation -   /9

1 = Razzer Award. Today was not your day. Mood, energy and final product were all a miss.

5 = Participation Award. You turned up and did the thing. Nothing more, nothing less.

9 = AVN worthy. Flawless execution that the whole crowd enthralled.
Terms and Conditions

By entering the EMPIRICAL SYMPHONIC COMPETITION you agree to be photographed and consent to your name and image being used for promotion on Empirical's social platforms.

You must be located in the Boston area to enter this competition.

THIS DOCUMENT CONTAINS VERY IMPORTANT INFORMATION REGARDING YOUR RIGHTS AND OBLIGATIONS, AS WELL AS CONDITIONS, LIMITATIONS, AND EXCLUSIONS THAT MIGHT APPLY TO YOU. PLEASE READ IT CAREFULLY.

THESE TERMS REQUIRE THE USE OF ARBITRATION TO RESOLVE DISPUTES, RATHER THAN JURY TRIALS.

BY PLACING AN ORDER FOR PRODUCTS OR SERVICES FROM THIS WEBSITE, YOU AFFIRM THAT YOU ARE AT LEAST 21 YEARS OF AGE, AND YOU ACCEPT AND ARE BOUND BY THESE TERMS AND CONDITIONS. YOU AFFIRM THAT IF YOU PLACE AN ORDER ON BEHALF OF AN ORGANIZATION OR COMPANY, YOU HAVE THE LEGAL AUTHORITY TO BIND ANY SUCH ORGANIZATION OR COMPANY TO THESE TERMS AND CONDITIONS.

YOU MAY NOT ORDER OR OBTAIN PRODUCTS OR SERVICES FROM THIS WEBSITE IF YOU (A) DO NOT AGREE TO THESE TERMS, (B) ARE NOT AT LEAST 21 YEARS OF AGE, OR (C) ARE PROHIBITED FROM ACCESSING OR USING THIS WEBSITE OR ANY OF THIS WEBSITE'S CONTENTS, GOODS OR SERVICES BY APPLICABLE LAW

These terms and conditions (these "Terms") apply to the purchase and sale of products and services through empirical.co/us (the "Site"). These Terms are subject to change by Empirical's US Retail Partner Domestique LLC (referred to as "us", "we", or "our" as the context may require) without prior written notice at any time, in our sole discretion. Any changes to the Terms will be in effect as of the "Last Updated Date" referenced on the Site. You should review these Terms prior to purchasing any product or services that are available through this Site. Your continued use of this Site after the "Last Updated Date" will constitute your acceptance of and agreement to such changes.

These Terms are an integral part of the Website Terms of Use that apply generally to the use of our Site.

Order Acceptance and Cancellation. You agree that your order is an offer to buy, under these Terms, all products listed in your order. All orders must be accepted by us or we will not be obligated to sell the products or services to you. We may choose not to accept orders at our sole discretion, even after we send you a confirmation email with your order number and details of the items you have ordered.
Sale of Alcoholic Beverages. We do not sell alcohol to persons under the age of 21. By using the Site you represent and warrant that you are over the age of 21. We make every effort to ensure that alcoholic beverages are not delivered to anyone who is under the age of 21. By using the Site and ordering the goods from the Site, you are acknowledging that the person receiving a shipment of alcoholic beverages from us is over the age of 21. You also agree that any alcohol purchased from us is intended for personal consumption and not for resale. If you do not agree with the foregoing conditions or any of the Terms please do not use the Site and do not attempt to order goods thereof. If you intentionally or unintentionally misrepresent your age in order to provide alcohol to a person under the age of 21 we will pursue any and all rights, claims and remedies to the extent allowable under applicable law in our sole discretion.
Prices and Payment Terms.

All prices, discounts, and promotions posted on this Site are subject to change without notice. The price charged for a product or service will be the price in effect at the time the order is placed and will be set out in your order confirmation email. Price increases will only apply to orders placed after such changes. Posted prices do not include taxes or charges for shipping and handling. All such taxes and charges will be added to your merchandise total, and will be itemized in your shopping cart and in your order confirmation email. We strive to display accurate price information, however we may, on occasion, make inadvertent typographical errors, inaccuracies or omissions related to pricing and availability. We reserve the right to correct any errors, inaccuracies, or omissions at any time and to cancel any orders arising from such occurrences.
We may offer from time to time promotions on the Site that may affect pricing and that are governed by terms and conditions separate from these Terms. If there is a conflict between the terms for a promotion and these Terms, the promotion terms will govern.
Terms of payment are within our sole discretion and payment must be received by us before our acceptance of an order. We accept Visa, Mastercard, American Express, Discover, and PayPal for all purchases. You represent and warrant that (i) the credit card information you supply to us is true, correct and complete, (ii) you are duly authorized to use such credit card for the purchase, (iii) charges incurred by you will be honored by your credit card company, and (iv) you will pay charges incurred by you at the posted prices, including shipping and handling charges and all applicable taxes, if any, regardless of the amount quoted on the Site at the time of your order.

Shipments; Delivery; Title and Risk of Loss.

We will arrange for shipment of the products to you. Please check the individual product page for specific delivery options. You will pay all shipping and handling charges specified during the ordering process. Shipping and handling charges are reimbursement for the costs we incur in the processing, handling, packing, shipping, and delivery of your order.
Due to ever changing direct-shipping laws and regulations, the list of states that we ship to may change from time to time. We will arrange for shipment on your behalf, to an address specified by you, provided that in our sole discretion we believe that such shipment will not subject us to risk of legal action or other harm. If you live in a state where the direct shipment of wine may violate the law, we will contact you to discuss shipping options, which options may include provision of an alternative shipping address in a state where the direct shipment of alcohol to consumers is permitted or the storage of alcohol at an acceptable third-party storage facility.
Since the sale of the wine takes place at our Washington DC facility, you become the owner of the goods at the time of final payment and title, ownership and risk of loss pass to you in Washington DC. Shipping and delivery dates are estimates only and cannot be guaranteed. We are not liable for any delays in shipments. By arranging for transportation of goods, we are providing a service to, and acting on behalf of you. By utilizing this service from us, you represent and warrant that you are acting in a fashion compliant with your local and state laws regarding the purchase, transportation and delivery of alcohol. You further represent that you have obtained any required permission, paid any required fees, are working through properly licensed intermediaries where required, are legally entitled to take possession of alcohol and are legally entitled to take quantities ordered and once again represent that you are 21 years of age.
Shipping time depending on region:
Northeast: 5-7 business days
Midwest: 6-8 business days
Southeast: 7-10 business days
West: 9-12 business days

Returns and Refunds

. Except for any products designated on the Site as final sale or non-returnable, we will accept a return of the products for a refund of your purchase price, less the original shipping and handling costs, provided such return is made within ten (10) days of delivery with valid proof of purchase and provided such products are returned in their original condition. To return products, you must email empirical@domestiquewine.com to obtain a Return Merchandise Authorization ("

RMA

") number before shipping your product. No returns of any type will be accepted without an RMA number.

You are responsible for all shipping and handling charges on returned items. You bear the risk of loss during shipment. We therefore strongly recommend that you fully insure your return shipment against loss or damage and that you use a carrier that can provide you with proof of delivery for your protection.

Refunds are processed within approximately three (3) business days of our receipt of your merchandise. Your refund will be credited back to the same payment method used to make the original purchase on the Site.

For defective returns, please refer to the manufacturer's warranty (see Section 7) included with the product or as detailed in the product's description on our Site.

Manufacturer's Warranty and Disclaimers

. We do not manufacture or control any of the products or services offered on our Site. The availability of products or services through our Site does not indicate an affiliation with or endorsement of any product, service or manufacturer. Accordingly, we do not provide any warranties with respect to the products or services offered on our Site. However, the products and services offered on our Site are covered by the manufacturer's warranty as detailed in the product's description on our Site and included with the product. To obtain warranty service for defective products, please follow the instructions included in the manufacturer's warranty.

ALL PRODUCTS AND SERVICES OFFERED ON THIS SITE ARE PROVIDED "AS IS" WITHOUT ANY WARRANTY WHATSOEVER, INCLUDING, WITHOUT LIMITATION, ANY (A) WARRANTY OF MERCHANTABILITY; (B) WARRANTY OF FITNESS FOR A PARTICULAR PURPOSE; OR (C) WARRANTY AGAINST INFRINGEMENT OF INTELLECTUAL PROPERTY RIGHTS OF A THIRD PARTY; WHETHER EXPRESS OR IMPLIED BY LAW, COURSE OF DEALING, COURSE OF PERFORMANCE, USAGE OF TRADE, OR OTHERWISE.

SOME JURISDICTIONS LIMIT OR DO NOT ALLOW THE DISCLAIMER OF IMPLIED OR OTHER WARRANTIES SO THE ABOVE DISCLAIMER MAY NOT APPLY TO YOU.

YOU AFFIRM THAT WE SHALL NOT BE LIABLE, UNDER ANY CIRCUMSTANCES, FOR ANY BREACH OF WARRANTY CLAIMS OR FOR ANY DAMAGES ARISING OUT OF THE MANUFACTURER'S FAILURE TO HONOR ITS WARRANTY OBLIGATIONS TO YOU.

Limitation of Liability

. IN NO EVENT SHALL WE BE LIABLE TO YOU OR ANY THIRD PARTY FOR CONSEQUENTIAL, INDIRECT, INCIDENTAL, SPECIAL, EXEMPLARY, PUNITIVE OR ENHANCED DAMAGES, ARISING OUT OF, OR RELATING TO, AND/OR IN CONNECTION WITH ANY BREACH OF THESE TERMS, REGARDLESS OF (A) WHETHER SUCH DAMAGES WERE FORESEEABLE, (B) WHETHER OR NOT WE WERE ADVISED OF THE POSSIBILITY OF SUCH DAMAGES AND (C) THE LEGAL OR EQUITABLE THEORY (CONTRACT, TORT OR OTHERWISE) UPON WHICH THE CLAIM IS BASED.

OUR SOLE AND ENTIRE MAXIMUM LIABILITY AND YOUR SOLE AND EXCLUSIVE REMEDY SHALL BE LIMITED TO THE ACTUAL AMOUNT PAID BY YOU FOR THE PRODUCTS AND SERVICES YOU HAVE ORDERED THROUGH OUR SITE.

The limitation of liability set forth above shall not apply to (A) liability resulting from our gross negligence or willful misconduct and (B) death or bodily injury resulting from our acts or omissions.

Indemnification

. You agree to defend, indemnify, and hold us harmless, our affiliates, licensors, and service providers, and its and their respective officers, directors, employees, contractors, agents, licensors, suppliers, successors, and assigns from and against any claims, liabilities, damages, judgments, awards, losses, costs, expenses, or fees (including reasonable attorneys' fees) arising out of or relating to your violation of these Terms, including, but not limited to, the representations in Section 3 that you are over the age of 21, or that you are buying products from us for your own personal or household use only, and not for resale or export.

Goods Not for Resale or Export

. You represent and warrant that you are buying products or services from the Site for your own personal or household use only, and not for resale or export. You further represent and warrant that all purchases are intended for final delivery to locations within the US.

Force Majeure

. We will not be liable or responsible to you, nor be deemed to have defaulted or breached these Terms, for any failure or delay in our performance under these Terms when and to the extent such failure or delay is caused by or results from acts or circumstances beyond our reasonable control, including, without limitation, acts of God, flood, fire, earthquake, explosion, governmental actions, war, invasion or hostilities (whether war is declared or not), terrorist threats or acts, riot or other civil unrest, national emergency, revolution, insurrection, epidemic, lockouts, strikes or other labor disputes (whether or not relating to our workforce), or restraints or delays affecting carriers or inability or delay in obtaining supplies of adequate or suitable materials, materials or telecommunication breakdown or power outage.

Governing Law and Jurisdiction

. This Site is operated from the U.S.A. All matters arising out of or relating to these Terms are governed by and construed in accordance with the internal laws of Washington DC without giving effect to any choice or conflict of law provision or rule (whether Washington DC or any other jurisdiction) that would cause the application of the laws of any jurisdiction other than those of Washington DC.

Dispute Resolution

. Except that either party may seek equitable or similar relief from any court of competent jurisdiction, any dispute, controversy or claim arising out of or in relation to these Terms, or at law, or the breach, termination or invalidity of these Terms, that cannot be settled amicably by agreement of the parties to these Terms shall be finally settled in accordance with the arbitration rules of JAMS then in force, by one or more arbitrators appointed in accordance with said rules.  The place of arbitration shall be Washington, DC, U.S.A.

Assignment

. You will not assign any of your rights or delegate any of your obligations under these Terms without our prior written consent. Any purported assignment or delegation in violation of this Section 14 is null and void. No assignment or delegation relieves you of any of your obligations under these Terms.

No Waivers

. The failure by us to enforce any right or provision of these Terms will not constitute a waiver of future enforcement of that right or provision. The waiver of any right or provision will be effective only if in writing and signed by a duly authorized representative of Domestique LLC.

No Third-Party Beneficiaries

. These Terms do not and are not intended to confer any rights or remedies upon any person other than you.

Notices

.

To You. We may provide any notice to you under these Terms by: (i) sending a message to the email address you provide or (ii) by posting to the Site. Notices sent by email will be effective when we send the email and notices we provide by posting will be effective upon posting. It is your responsibility to keep your email address current.

To Us. To give us notice under these Terms, you must contact us as follows: (i) by email delivered to the following: empirical@domestiquewine.com; or (ii) by personal delivery, overnight courier, or registered or certified mail to Domestique Wine, 10 Florida Ave NW, Washington, DC 20001. We may update the email address or address for notices to us by posting a notice on the Site. Notices provided by personal delivery will be effective immediately. Notices provided by email transmission or overnight courier will be effective one business day after they are sent. Notices provided by registered or certified mail will be effective three business days after they are sent.

Severability

. If any provision of these Terms is invalid, illegal, void or unenforceable, then that provision will be deemed severed from these Terms and will not affect the validity or enforceability of the remaining provisions of these Terms.

Entire Agreement

. Our order confirmation, these Terms, our Website Terms of Use will be deemed the final and integrated agreement between you and us on the matters contained in these Terms.